A platform for great ideas, businesses and innovations working towards a better tomorrow – that is what IMPACT7 is all about; and we can't wait to see what IMPACT7 2020 has in store!
Returning to Melbourne on Tuesday 24 March 2020 at Storey Hall, RMIT, Swanston St – IMPACT7 2020 is made possible by sponsors – City of Melbourne's MID, Macquarie University's INCUBATOR, RMIT's Accelerator, AARNet and University of Melbourne's TRaM; and supporters KCA and STA.
IMPACT7 will convene a curious, passionate bevy of collaborators from across industry, R&D, government and for-purpose organisations to listen to how entrepreneurs, researchers and innovators are approaching one or more of the following 7 challenges – Carbon, Congestion, Connectedness, Integrity, Productivity, Scarcity and Vitality.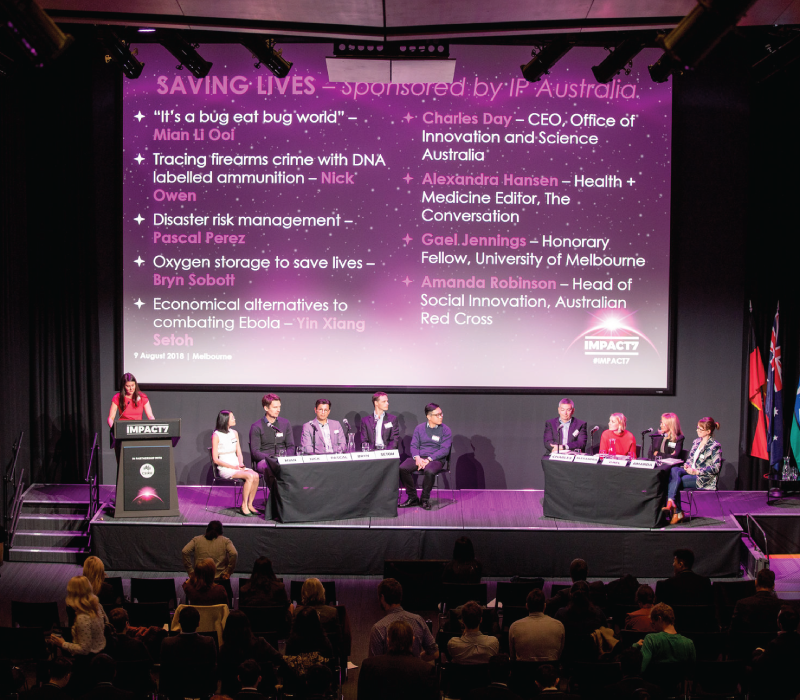 Applications to present are open until late Jan 2020. There is no charge to apply, yet so much to be gained. Successful applicants will be supported prior to the event to hone their messages and amplify their project's impact! Travel grants are also available to successful applicants. Presenters at IMPACT7 2020 will have the opportunity to tell influential Impact Leaders what they need – whether that be towards partnerships, commercialisation, investment, or expansion! For inspiration, you can see past IMPACT7 presentations here.
Do you know any researchers, startups, teams and innovators who should throw their hat in the ring? Please encourage them to apply at www.impact7.com.au/2020/apply/.
If our story is to be green, if it is to be sustainable, if it is to be equitable - we need game-changing tech companies. We need the research, the organisations that create and nurture these companies, the founders who lead them, the supporters that invest in them...
We hope that you are managing to navigate this topsy-turvy world. TeamSlatts is working as hard as we can to be on the front foot and adapt as best we can to the changes happening around us. Our focus at present in regards to our events is to minimise risk, protect...
Moving into a new decade with the expansive theme of To Agility and Beyond – it's become clear that it's time for us to shake things up in regard to the way we build the AgileAus program.