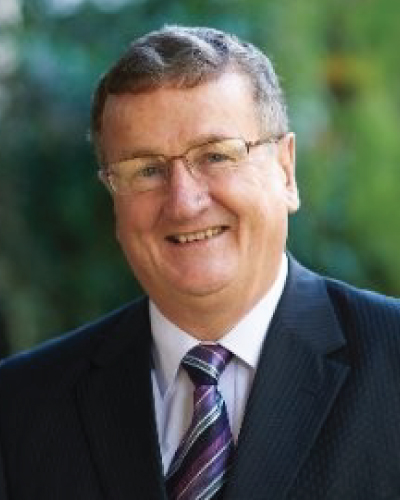 John Grace AO - Chairman
Current Position: Director of TechAdvisory
John has been a BHERT Panellist since 2008 and Chair of the BHERT Awards Panel from 2017
Mr Grace has a Bachelor of Science (Chemistry) degree from the University of NSW and, for eleven years, he served as the Chief Executive Officer of the biotechnology company AMRAD, commercialising medical research technology. He is currently serving as the Chairman of UniSA Ventures and as Director of his consulting company TechAdvisory Pty Ltd. His past executive roles have primarily been in the area of commercialising biotechnology-related research, including for CSIRO and Burns Philip. He has also held leadership and governance roles for a number of government committees and private company boards; most recently as a Director on the Board of the CRC for Polymers. Additionally, he was a Vice President of ATSE and served on the ATSE board over a period of ten years. Mr Grace was made an Officer of the Order of Australia in 2018 for his contribution to biotechnology research and its commercialisation.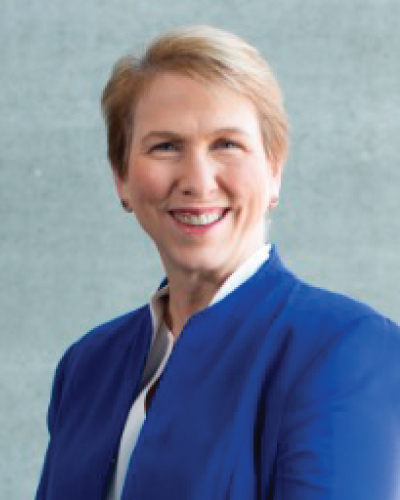 Marie Wilson
Current Position: Pro Vice-Chancellor of UniSA Business School at the University of South Australia
Marie joined the BHERT Awards Panel in 2016 and is now Deputy Chair
Professor Wilson is internationally recognised as a leader in applied business research and tertiary education. Her education spans science, law, education and management, including Masters, a JD, and a PhD. She has over twenty years of experience in startup and high technology ventures, as well as holding senior roles in strategy and human resource management for seven public companies, including one of the world's largest IT firms. Under her leadership, the UniSA Business School has launched the new Centre for Business Growth in partnership with ANZ, the Innovation Collaboration Centre with HP Enterprise (now DXC Technologies) and Australia's leading ASX equivalent trading laboratories with iress.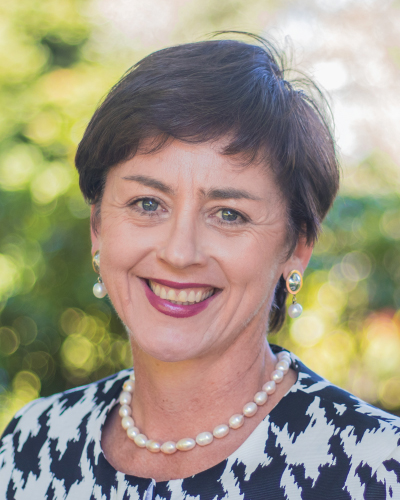 Jane Bennett
Current Position: Managing Director and Chief Executive Officer of TasFoods Ltd
Ms Bennett is the Chief Executive Officer and Managing Director of TasFoods, an ASX listed company focused on building a portfolio of premium Tasmanian branded food businesses. She has twenty years experience as a senior executive in vertically integrated dairy operations in Tasmania and the UK. She is a Director of Food Innovation Australia Ltd and of Nuffield Australia. She has previously served on the boards of the Australian Broadcasting Corporation, CSIRO and the Brand Tasmania Council. Ms Bennett was named the 2010 Tasmanian Telstra Business Woman of the Year and the 1997 Australian ABC Radio Rural Woman of the Year. In recognition of her efforts in the agriculture industry, Ms Bennett received the Regional Development Award of the Young Australian of the Year in 1998, and was awarded a Centenary Medal in 2001 for service to Tasmania.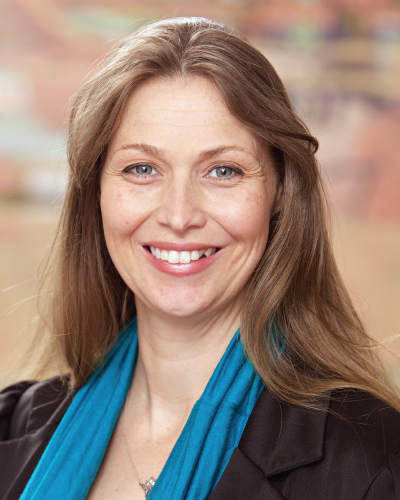 Suzy Watson
Current Position: Chief Financial Officer of Intersective
Ms Watson is a co-founder and the Chief Operating Officer and Chief Financial Officer of the education technology company Intersective. Founded in 2008, Intersective now employs 25 people, and is one of the most exciting EduTech companies in Australia. Its cloud-based platform Practera is used in more than fifteen countries around the world, including the United States of America, China, Singapore, Malaysia, Vietnam, Germany and New Zealand.
Prior to Intersective, Ms Watson worked for seven years in banking and financial services, and for four years in experiential education program design and leadership. Additionally, she has held roles in mining strategy, online retail and in event services startups. She has a Bachelor of Science (Chemistry & Materials Science) from the University of Western Australia, and a Masters of Accounting from Curtin University.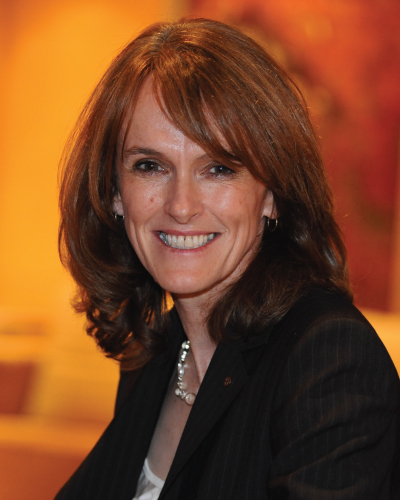 Cathy Foley
Current Position: Chief Scientist of CSIRO
Dr Foley has a Bachelor of Science (Hons), a Diploma of Education, and a PhD in Condensed Matter and Materials Physics, all from Macquarie University. She has made considerable contributions to her field through research and development of superconducting devices and their application. She is the Chair of the Australian National Fabrication Facility Victorian Node Collaboration Committee and the ARC Steel Hub Advisory Committee, and has previously sat on the Prime Minister's Science Engineering and Innovation Council (PMSEIC).
Prior to her current role at CSIRO, she headed up CSIRO's Division of Materials Science and Engineering. In 2015, she was awarded the Clunies Ross Medal of the Australian Academy of Technological Science and Engineering and the Australian Institute of Physics' Outstanding Service to Physics Award.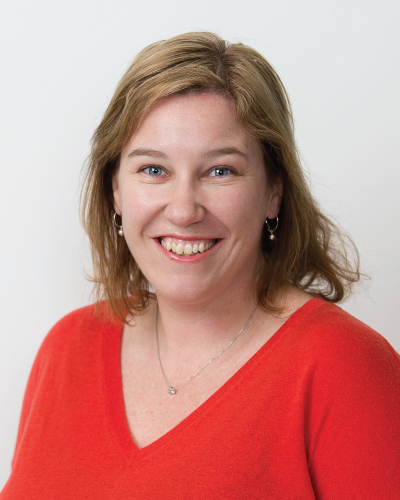 Kellie Hamilton
Current Position: Executive General Manager Education at CPA Australia
Ms Hamilton is the Interim Executive General Manager Education at CPA Australia, where she has worked for eight years across a range of professional development, content curation and certification areas. Her role at CPA Australia affords her the opportunity to transform the nature of professional education, providing accounting and finance education and skills for up to 26,000 students every semester.
Prior to CPA Australia, she has had a varied career working in leadership roles across education and operations within some of Australia's peak commercial and professional membership organisations, including the Australian Human Resources Institute (AHRI), Fairfax Media and, most recently, the Governance Institute of Australia.
She has a Bachelor of Science (Anatomy and Pharmacology) from Monash University, and an MBA (Executive) from RMIT University.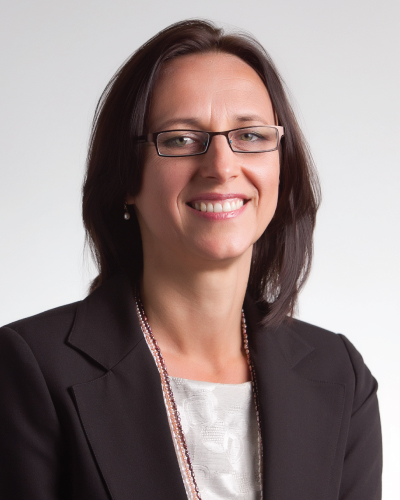 Ana Deletic
Current Position: Pro Vice-Chancellor (Research) of UNSW Sydney
Professor Ana Deletic is Pro Vice-Chancellor (Research) at the University of New South Wales, Sydney (UNSW). Until mid-2017, she was Associate Dean of Research Engineering Faculty and the Founding Director of Monash Infrastructure Research Institute at Monash University.
Professor Deletic leads a large research group that is working on multi-disciplinary urban water issues, focusing on stormwater management and socio-technical modelling. Earlier, she led the development of green nature-based water treatment systems which have now been widely adopted in Australia and abroad. She is a Fellow of Engineers Australia and the Australian Academy of Technological Sciences and Engineering (ATSE), and Editor of Water Research.
In 2012, the Victorian State Government awarded Professor Deletic the Victoria Prize for Science and Innovation (Physical Sciences) for her lifelong achievements in stormwater research. Professor Deletic has a Masters of Engineering from the University of Belgrade, and a PhD in Civil Engineering from the University of Aberdeen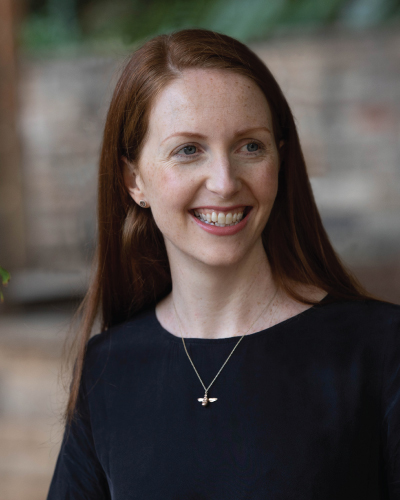 Kate Harrison Brennan
Current Position: CEO of Anglican Deaconess Ministries
Dr Harrison Brennan is the CEO of a 126-year-old Christian women's foundation in Sydney, the Anglican Deaconess Ministries. She was Young Australian of the Year for NSW in 2006.
Dr Harrison Brennan studied international development at Oxford University as a Rhodes Scholar and spent the last year of her doctoral studies in politics at the Woodrow Wilson School at Princeton on a visiting fellowship. She also holds a BA and LLB from the University of Sydney.
Dr Harrison Brennan worked in New York as Director of Global Affairs and Strategic Communications at the Australian Consulate-General, and returned to Australia as Advisor to Prime Minister Julia Gillard. She founded Global & Smart as a digital storytelling platform and agency, before taking up her role at the Anglican Deaconess Ministries.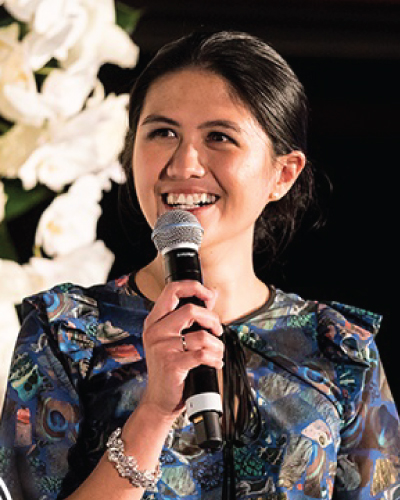 Jacqui Romero
Current Position: Discovery Early Career Research Fellow, University of Queensland
Dr Romero is an experimental quantum physicist, specialising in high-dimensional entanglement of the spatial modes of light. Her work has enabled advances in both foundational quantum mechanics and quantum information. Dr Romero is currently working on higher-dimensional quantum encodings for communication and computation with the view of improving information security. She is an Associate Investigator of the Centre for Engineered Quantum Systems (EQUS). Dr Romero has a Bachelor of Science in Applied Physics from the University of Philippines (magna cum laude, 2005), a Master of Science in Physics from the University of Philippines (2007) and a PhD in Physics from the University of Glasgow (2013). In 2017, she was awarded a L'Oreal-UNESCO For Women in Science Fellowship.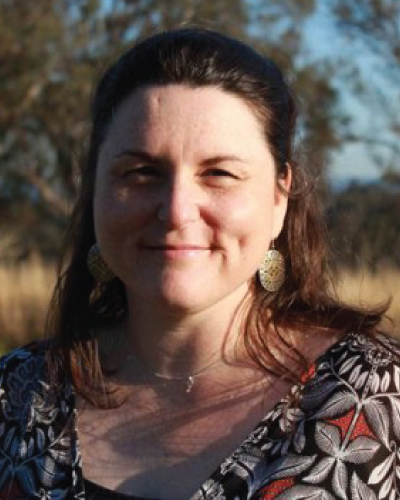 Michelle Evans
Current Position: Associate Professor of Leadership at University of Melbourne
Dr Michelle Evans is a leader in Indigenous business entrepreneurship and engagement, currently at the University of Melbourne.
Dr Evans is a Program Director for MURRA, Australia's first Indigenous Business Master Class program, which was established to skill up Indigenous entrepreneurs and managers, and the community-based WALAN MAYINYGU Indigenous entrepreneurship Pop Up Hub program that was piloted in regional NSW in 2017-8. She manages a range of relationships related to the MURRA program with Indigenous Business Australia, Supply Nation, First Australians Capital, BP Australia and Kinaway. Dr Evans is a co-founder of Indigenous Business Month, an initiative that claims October as the month to showcase and profile Indigenous business across Australia.
Dr Evans was the founder of the Victorian College of the Arts Wilin Centre for Indigenous Arts and Cultural Development, leading the centre between 2003-2010. Dr Evans has also supported the development of Australia's first Indigenous opera Pecan Summer; is the founder of the Accelerate program (British Council, Australia Council, and Virgin Atlantic); and is the station manager of the community radio station that became 3 Kool N Deadly (Melbourne's Indigenous Radio Station).